Split System Installation
Melbourne households & businesses are increasingly demanding the need for air conditioning systems during our erratic Summers. Melbourne has a notorious reputation for extreme weather! With the 'four seasons in one day' being a phrase we all live by, reverse cycle (heat & cool) split systems are a practical, efficient solution to meet our comfort needs.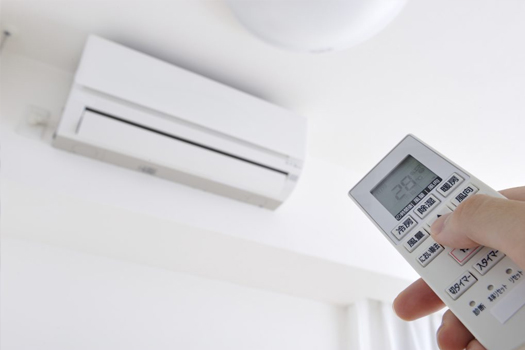 Split-system cooling/heating can offer many advantages to households and businesses looking for the right balance of service flexibility. Whilst providing cost savings and delivering a high level of comfort. A split system delivers on all these measures – and does it with energy efficiency that helps protect our resources.
The air is usually delivered through upper wall mounted systems, however there are a variety of options. Ceiling cassettes, floor units and other possibilities for your rooms. These offer solutions in homes and businesses that do not have ductwork.
At Highland Plumbing and Heating we have installed countless split system units for our many customers whether it be residential and commercial systems in homes or businesses.
We work with all brands and are therefore very happy to give you educated and unbiased recommendations based on your specific needs.
We pride ourselves on delivering sound advice & the neatest of installations.
Calling Highland Plumbing and Heating means you're in the hands of qualified staff and professional technicians focused on your comfort. We also offer routine maintenance on heating and cooling systems to ensure they are performing efficiently which will save you money in the long run.
Have solar panels?

Increasingly, Australians are having rooftop solar panels (PV) installed. Whether this is to combat ever increasing gas & power bills, taking a greener approach to energy consumption, or both, rooftop solar is a great way to go.
As split systems are electric powered, it makes perfect sense to use your 'green energy' to heat & cool your home & reduce that carbon footprint.
We at Highland Plumbing & Heating take great pride in recommending the most energy efficient of systems.
Which Brand?

Too much choice?….Feeling overwhelmed?…Understandable! These days there are so many different brands & models to choose from. Whilst we will happily install all brands, we only recommend quality products, offering good after sales support & warranties you can trust.
Summer is fast approaching!

Call us on (041) 6197533 today for a free quote, you can be assured of reasonable prices, and a proffessional, reliable service.